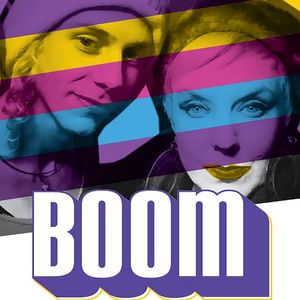 Please join me in celebrating my first physical music release in 16 years, since my seminal 2001 'Flow Tectonics' EP on CD! 'Boom' is my first collaborative effort with my fellow Cincinnati alternative hip hop pioneer, and friend of 15 years, Evolve. 'Boom' is offered in cassingle (cassette single) format, as well as digital download, and serves to inspire overcoming obstacles through self-motivation and self-improvement...with a unique and melodic fury. Snag your cassette (w/digital download AND Abiyah and Evolve stickers AND a 2.25" Abiyah button!), or just a digital download, over at Abiyah's Bandcamp page on the cheap!
Offered on high-quality chrome cassingle in two versions, one produced by Oakland-based DJ HALO (with post-production rhythm cuts by DJ Rare Groove), the other produced by St. Petersburg, Russia-based Possible Address, with additional production by Evolve. While containing futuristic elements that are decidedly not reminiscent of the 90s-golden-era vibe, the 'Boom' cassingle does hearken to the days when the B-side housed instrumental versions for the people; featured on Side B are slightly-tweaked instrumental versions of the Side A full versions. 'Boom' crosses over into DIY, alternative hip hop and avant-garde/experimental audiences, while still maintaining a sensibility that transcends classification and can work just as well as a club banger (Side A2) as it would as a backdrop to a backyard house party (Side A1).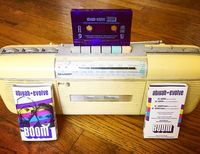 Mike Breen, at Cincinnati alternative newsweekly CityBeat, had this to say about 'Boom':
'On "Boom," the pair vocally weave lines around each other with a dizzying chemistry. Evolve smoothly and skillfully lays down rhymes that decry competition with others in favor of finding one's own unique voice. Abiyah's similarly themed words about guiding and not following are delivered in multiple ways — straight bars, slinky sung melodies and Dancehall chants.'

Check out the full article here.